---
News
Posted by Porsche Palmer on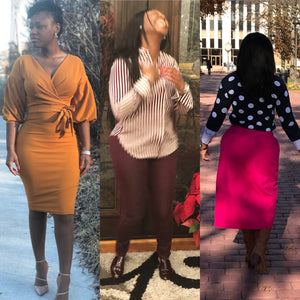 Fall is here! While everyone is now making some changes to their interior décor to prepare better for the season, their wardrobes aren't left out. And it's so easy to see why. The weather becomes cold every passing day, which means that there are some clothes you won't be needing this season. Thus, the need to transform your wardrobe with clothing and accessories that are best suited for the season cannot be downplayed. But how exactly do you pull it off without being too extravagant with your spending? Which items should you purchase? You're reading the blog post that will...
---
Posted by Porsche Palmer on
As summer is slowly winding down, fall is slowly creeping upon us all. And there's no better time to prepare for it than the present. While you make conscious moves to remodel some minute changes in our homes, you can't afford to pass up an opportunity to revamp your wardrobe with some new clothes.
---
Posted by Porsche Palmer on
Admit it; hoodies are one of the coolest fashion statements of all time. Everywhere you turn to, someone is donning a hoodie. The fact is, you probably have a couple of them in your wardrobe right now. You may be pressed to ask "Do I need a couple more hoodies right now?" The answer is a capital YES, and we here at Social Misfits, are thrilled to announce that we've got a truckload of hoodies that are stylishly designed to suit your personality Wear You, Stand Out! But first things first: why do you need more hoodies at the moment?...